Fuel Filters - Fleetguard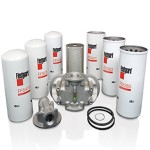 For high performance and longer fuel system life in diesel engines, it is crucial that fuel is free from contaminants, especially when using new ULSD fuels and biodiesel blends.
Cummins Filtration offers a first line of defense at the fuel storage tank to ensure clean fuel reaches the engine system of your equipment. High performance Fleetguard fuel island filters offer superior protection plus a troubleshooting diagnostic tool that allows for longer service intervals.
Fuel producers supply fuel to businesses at a predetermined cleanliness level yet the processes and equipment used to hold and transfer bulk fuel are often not maintained at an ideal level. This can contribute to a large amount of contamination entering the fuel supply chain. Fleetguard fuel island filters precondition the fuel to a level the onboard fuel systems can manage.
Benefits of Fleetguard fuel filters:
Better fuel performance
Increased fuel system life – eliminates contaminants before fuel enters the system
Higher fuel economy with cleaner fuel
Longer service intervals – on-board diagnostics shows true condition of filter performance
Reliability and versatility
Dependable media performance, including StrataPore technology™
Synthetic media for finer filtration, plus a wide range of micron ratings
Differential Pressure Gauge (DPG) retrofits most existing fuel filter heads
Low maintenance and easy serviceability
Eliminates maintenance guesswork – DPG indicates when filter is plugging and needs change
Reduces maintenance costs
---
---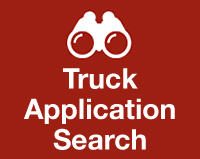 ---
If you can't find the filter your looking for, please give us a call on - (03) 9280 9252
---