PART NO : TT4427G ​
---
MANUFACTURER:
SAF Holland
---
DESCRIPTION:
Kingpin wear gauge for 2" and 3.5" SAE kingpins.
This unique gauge can also be used to check kingpin length and
for checking straightness and flatness of the bolster plate.
---
OPERATING INSTRUCTIONS:
GENERAL
This gage is designed to aid inspection of kingpins to SAE J700 (2" diameter) and SAE J848 (31/2" diameter) in accordance with SAE J2228 (kingpin wear limits).
Perform inspections with proper lighting and take precautions to ensure the trailer is properly supported.
INSPECTIONS OF KINGPIN DIAMETERS (Fig. 1):
Slip gage over kingpin using the large center access hole.
Attempt to slip gage slots over indicated portions of the kingpin. Rotate the gage a full 360 degrees around the kingpin to check the diameter in all directions.
The gage is a "No Go" gage and indicates 1/8" (0.125) of wear when the 2" (or 31/2") diameter enters the 2" (or 31/2") gage slot.
Measurement by more accurate devices should be performed. HOLLAND recommends replacement if any diameter is worn 1/8" (0.125) under the original dimension.
INSPECTION FOR SQUARENESS AND HEIGHT (Fig. 2):
Place the appropriate edges of the gage against the kingpin and the trailer bolster plate.
If the gage doesn't fit into the kingpin, the height of the kingpin is incorrect or the kingpin is bent.
Rotate the gage 360 degrees around the kingpin to check the squareness with the plate.
Bent kingpins or kingpins with improper height must be replaced.
---
FIGURE 1
Inspection of the kingpin diameter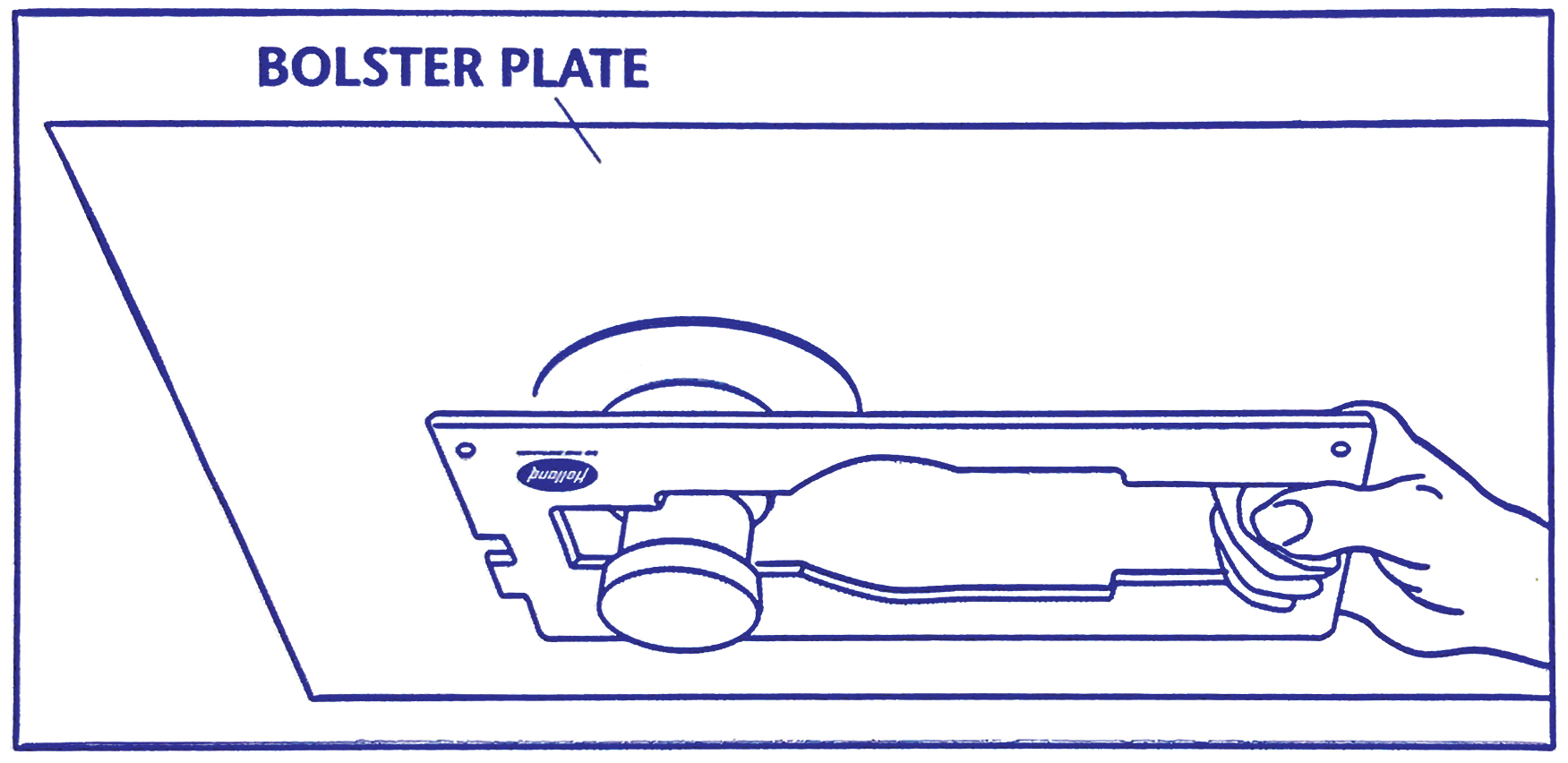 ---
FIGURE 2
Inspection of squareness and height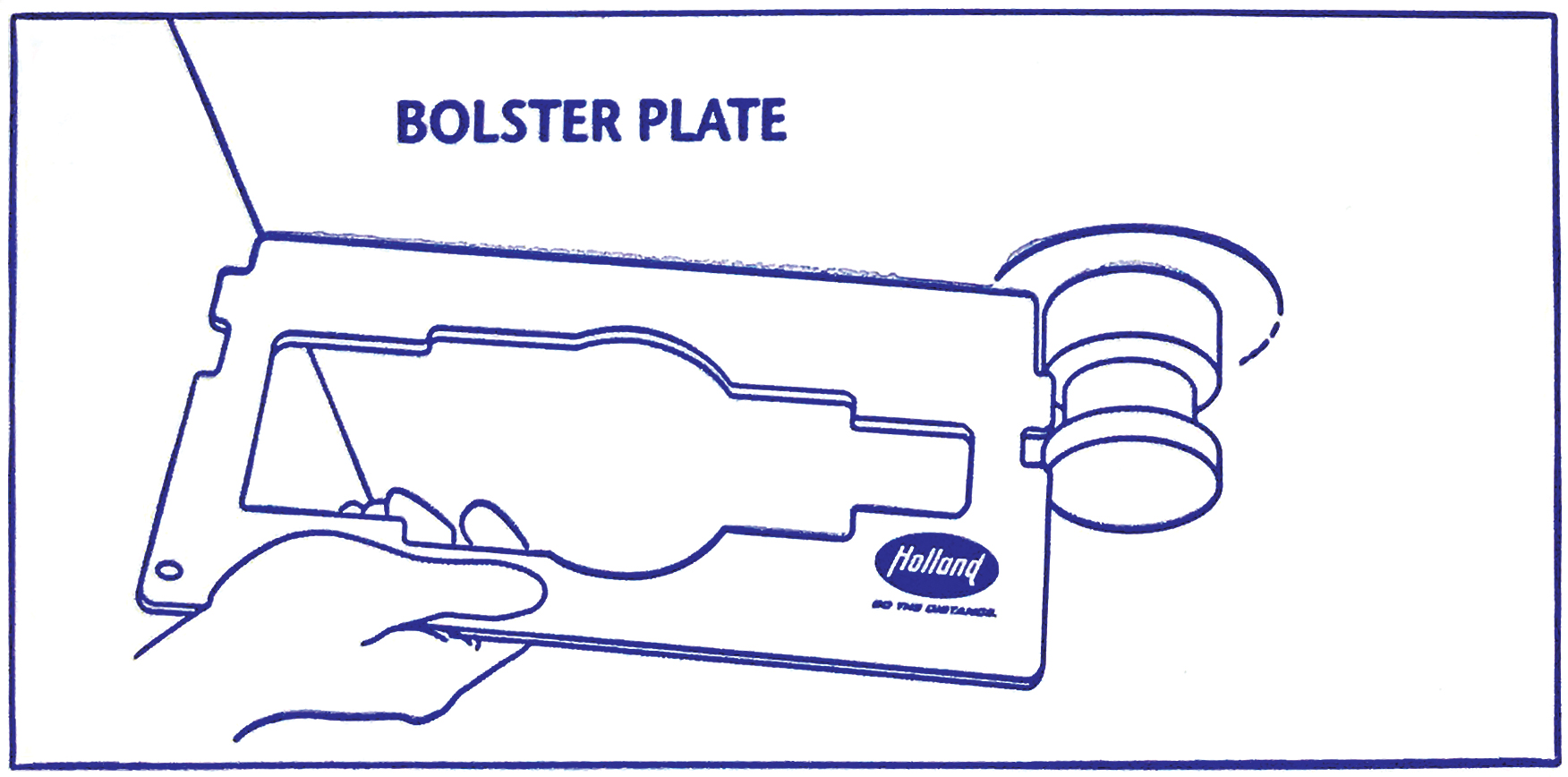 2" - 3.5" (50 - 90mm) King Pin Gauge - Galvanised Metal Version
Brand: SAF Holland
Product Code: TT4427G
Availability: In Stock
$117.70

$93.50

Ex Tax: $85.00