PART NO : FB4702 ​
---
DESCRIPTION:
Brake Lining Set for 2 shoes.
Comes with rivets
---
SUITS:
4515 EF shoes
---
MATERIAL:
NA42 Axle Dynamics (AXD)
---
RIVETS PER SHOE:
32
---
Axle Dynamics NA42 Premium Trailer Material
NA42 is perfect for moderate to heavy-duty long-haul applications and has been specially formulated to run quieter and also extend lining life and drum life. It offers smooth, noise-free, stable stopping power over a wide range of temperatures, pressures and speed variations.
---
​Independent performance tests comparing NA42 Friction Material with original premium brake linings across a broad spectrum of applications.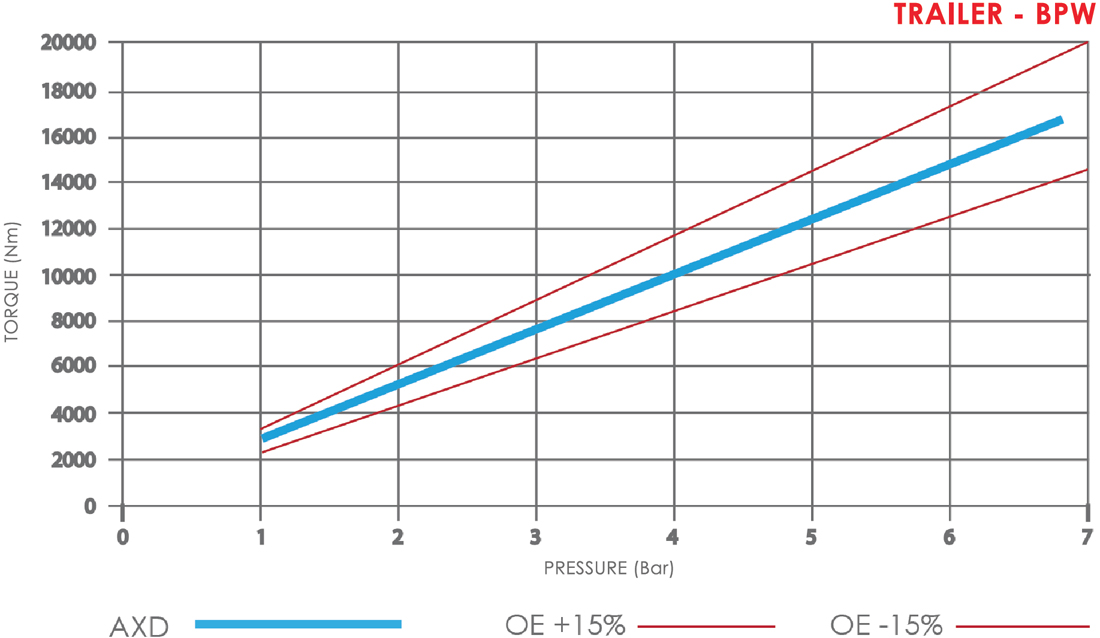 Testing is 100% conducted within Western Europe. All products are tested to R90v2.
The testing covers; bedding in, cold performance, hot performance, speed sensitivity, fade, recovery and static friction across variable pressures and inertias.
Brake Lining Set - Suits 4515 EF shoes
Product Code: FB4702
Availability: In Stock
$88.00

$71.50

Ex Tax: $65.00