PART NO : FB4640G
​
---
Disc Brake Pads Set - Genuine Knorr Bremse
---
WVA REFERENCE:
29307
---
LENGTH:
247.5
HEIGHT:
109mm
DEPTH:
30mm
---
BRAKE MODEL:
Knorr SN 7000
---
QTY PCS / SET:
4
---
FITTING KIT:
Included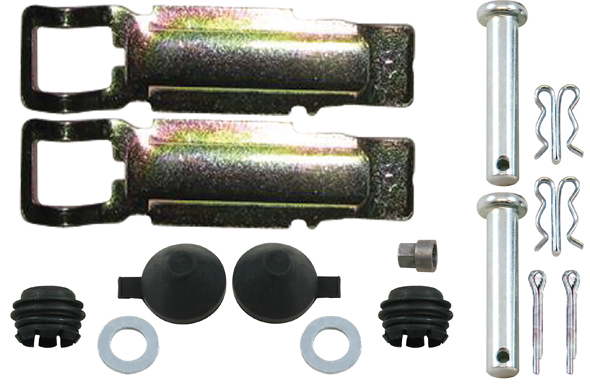 ---
APPLICATION:
BPW
SB4345 SH Series. 2003+

HENDRICKSON
INTRAAX

SAF
SKRS9022. 2003+
SKRS11222. 2003+
SKRZ9022. 2003 +
SKRZ11222. 2003+
---
Increase of the functional safety of commercial vehicle disc brakes through ProTecS® in original equipment and in service.
The ProTecS® pad holder spring system has been developed by Knorr-Bremse to provide continuous improvement and has been introduced on the latest generation disc brakes in the spring of 2011. ProTecS® is distinguishable by the fact that the back plate and the holder spring are connected via a bracket wrapped around the two with the ends of the bracket welded together. This new design is compatible with older disc brakes of the type SB7/SN7 so these can profit from this technical enhancement in service. The well proven holder spring that has been used until now on all models of Knorr-Bremse disc brakes will gradually be replaced by the ProTecS® system.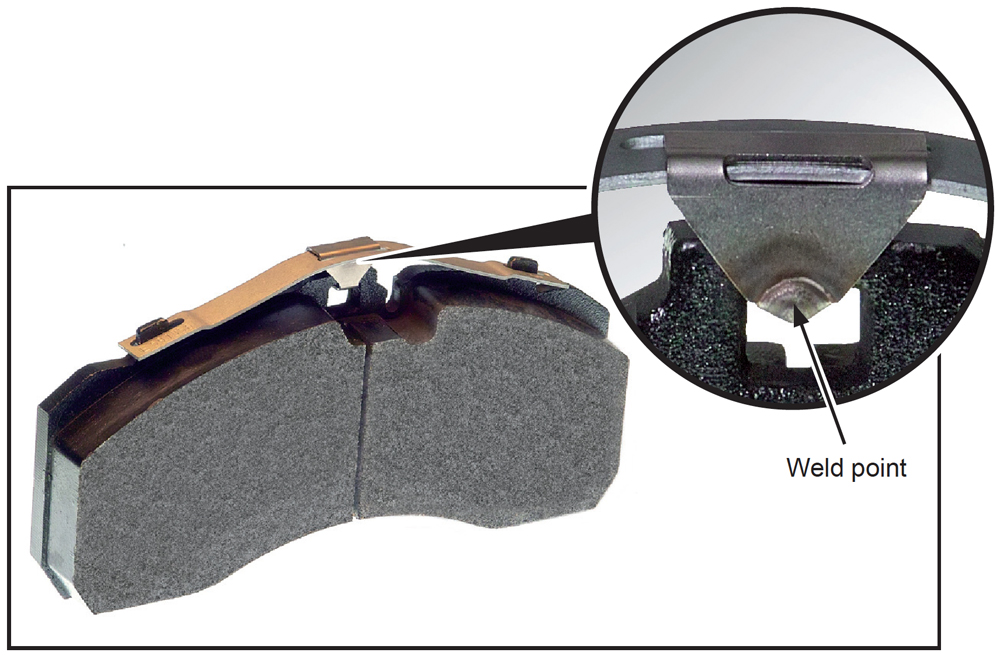 ProTecS® – The Advantages at a Glance
The direct connection between the back plate and the holder spring assures accurate use of the spring's elasticity hence assuring the optimal alignment of the brake pads. The construction of the spring increases the life expectancy of the brake pads, especially on rough roads. In addition the welded bracket acts as a slider resulting in protection of the holder spring and the pad retainer from excessive wear and tear. Also the pad slides back more easily from the disc contact hence reducing the risk of any brake pad wear when the brake is released. An additional improvement connected to the introduction of the ProTecS® system is the cast back plate on which the friction material is mounted. Because of the reduced weight of the plate it reduces the inertia of the brake pad resulting in a reduction in noise development. Also there is a reduction in the deformation of the brake pad in contact with the brake carrier.
Improved Safety During Service.
The fusion of holder spring and back plate pad also increases the safety in service. The use of the ProTecS® system prevents the risks associated with the re-use of old springs.
Disc Brake Pads, Knorr Bremse (Genuine) - 29307
Brand: Knorr-Bremse
Product Code: FB4640G
Availability: In Stock
$396.00

$330.00

Ex Tax: $300.00
Related Products