PART NO : CV7439
​
---
High quality stainless steel wire cable assembly - 14m long.
Suitable for use in - Retractor Wire Load Restraint System.
KIT INCLUDES :
2x 14m Cable Assy. (CV7440)
4x Cable Mounting Brackets (CV7443)


Retractor Wire load restraint system will improve your loading safety, load security and vehicle turnaround times.
Intended for use in Curtain Siders, the"Retractor Wire" load restraint system has been designed to improve -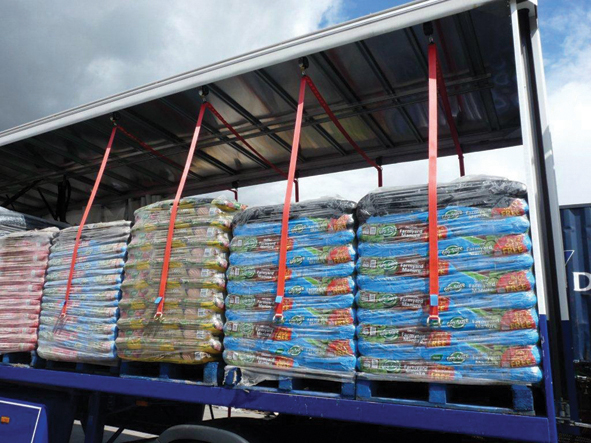 LOADING SAFETY :
Loads can be secured & unloaded from ground level.
Drivers no longer need to get up onto the trailer platform, completely eliminating the chance of a fall.
It also prevents the situation where a person could be struck by the load binder as it is thrown over the load.

QUICKER LOADING TIME :
Real world tests have shown this system reduces the time needed to un-restrain and then re-secure the remaining load by up to 30%.
The system also reduces the need to open the second curtain.

HOW IT WORKS :
Load retention straps are clipped to "Retractor Units" which travel along wires or tracks that run the full length of the trailer.
Retention straps are drawn along the wires to the position required, the suspended strap then being easily pulled down and tensioned to secure the load.
Retractor Wire Cable Starter Kit
Brand: SCTEG Parts
Product Code: CV7439
Availability: In Stock
$374.00

$286.00

Ex Tax: $260.00
Related Products