PART NO : CV2163
​
---
Pressed Door Hinge with Pin & Butt made from high strength Zinc Plated Steel, with 4 Holes for extra hold.
This is an "Over Seal" door hinge which allows it to sit over the top of PVC door seal.
Comes with blade, pin & butt.
---
SIZE GUIDE: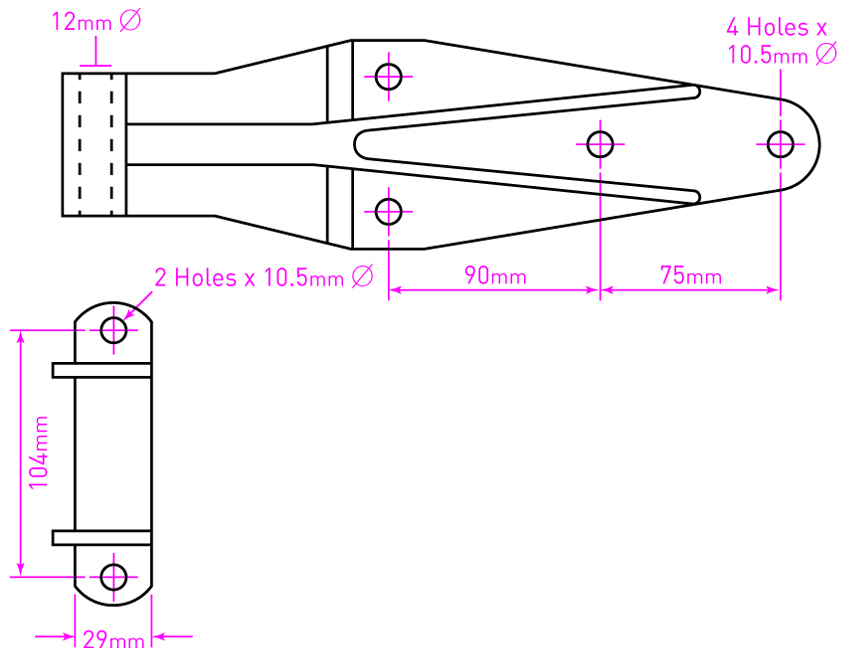 Pressed Door Hinge Blade Assembly 4 Hole - Zinc Plated.
Product Code: CV2163
Availability: In Stock