PART NO : CV2035
​
---
Medium size Pressed Door Hinge with Pin & Butt made from high strength Zinc Plated Steel.
This is an "Over Seal" door hinge which allows it to sit over the top of PVC door seal.
Comes with blade, pin & butt.
---
SIZE GUIDE: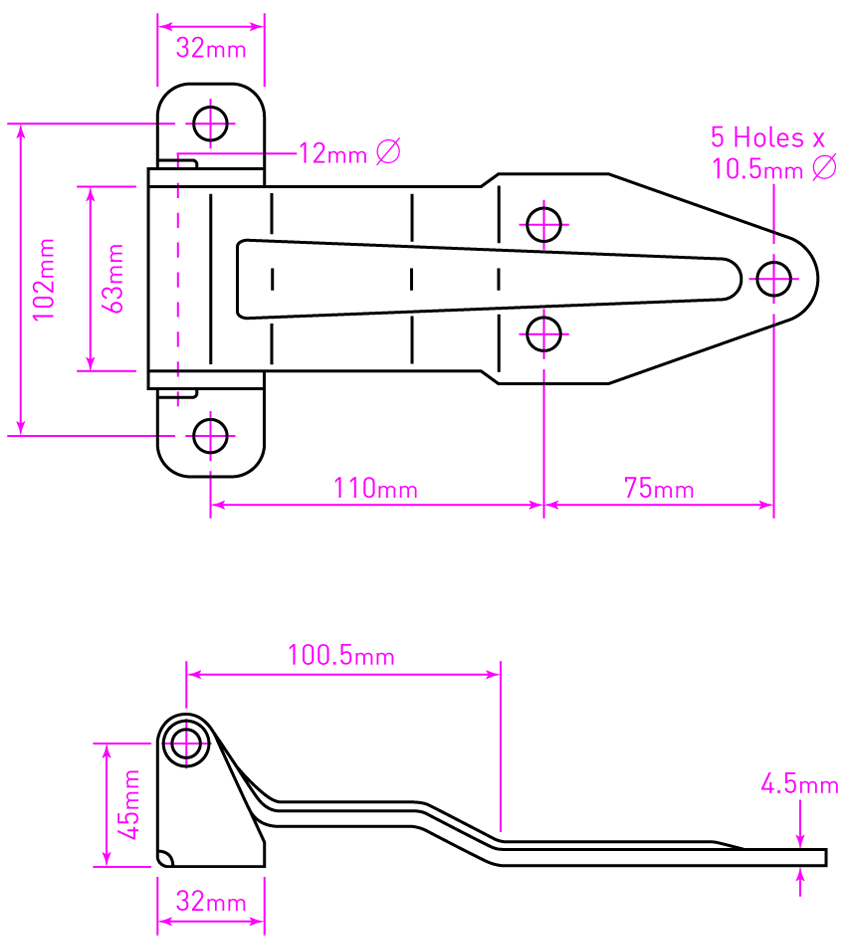 Pressed Medium Door Hinge Blade Assembly - Zinc Plated.
Product Code: CV2035
Availability: In Stock