PART NO : CP2100
​
---
**NOTE : When buying this product the Qty = metres (eg. Qty 10 = 10 metres)
Kemlite Gatorplate is specifically designed and formulated to protect the lower portion of interior sidewall panels. Gatorplate is used as a scuff- plate in high abuse areas of dry van and refrigerated trailers, truck bodies, containers and railcars to minimise dents and tears caused by forklifts and pallets.
High-impact, durable, semi-rigid panel of fibreglass reinforced plastic (FRP), Kemlite Gatorplate is more cleanable, more stain resistant and more abrasion resistant than competitive FRP panels. Kemlite Gatorplate exhibits a high strength-to-weight ratio and has an expansion/contraction value similar to aluminium.
Kemlite Gatorplate is easy to install and highly bondable.
---
APPLICATIONS:
High-impact interior scuff plate for refrigerated and dry van trailers and truck bodies
---
FEATURES:
High impact resistance
Extremely durable
Minimises damage caused by forklift and pallets
Protects against dents and tears
Easy to clean
---
SIZE:
Thick - 3.7mm
Width - 305mm
---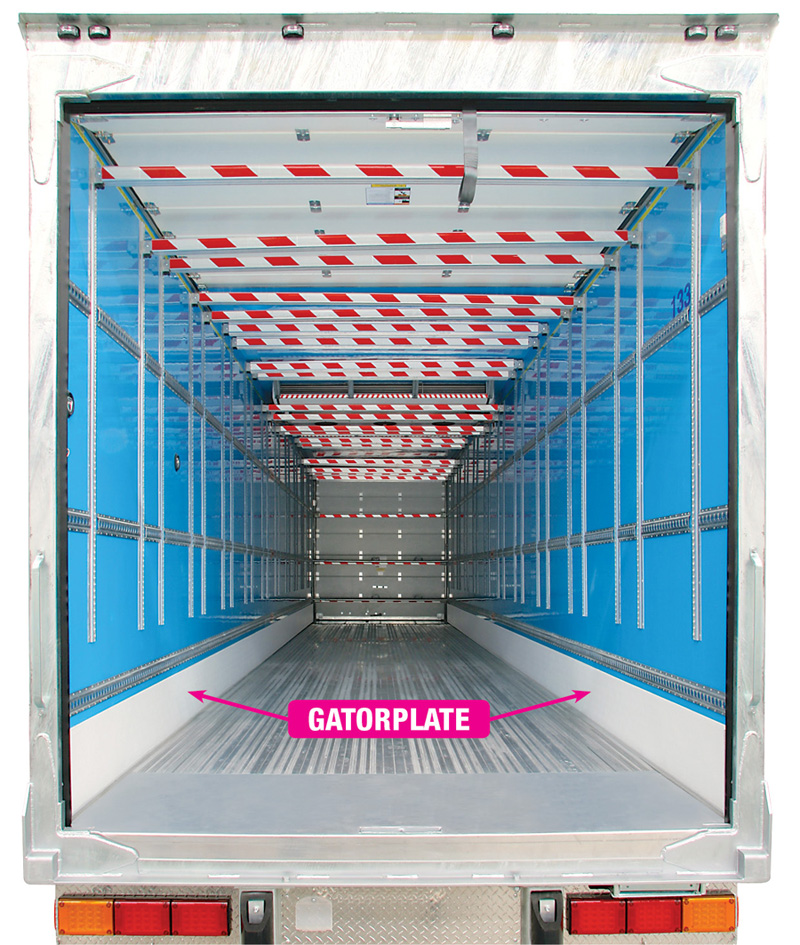 Van Wall Scuff Plate - Gatorplate / Kemlite
Product Code: CP2100
Availability: In Stock
$46.20

$36.30

Ex Tax: $33.00