PART NO : AP0888
---
When selecting brake drums to bare the "SCTEG" name -
WE ALWAYS PRIORITIES QUALITY ABOVE ALL ELSE
---
25% LIGHTER THAN A STANDARD DRUM
BUT TECHNICALLY SUPERIOR
The carbon steel shell is formed as a single piece - giving it a higher rigidity and making it less prone to cracking.
This technique is vastly superior when compared to alot of competitors who use a 2 piece sheel welded together.
Our Light Weight Centrifused brake drum delivers significant weight savings over conventional brake drums, allowing you to maximize payload and reduces fuel consumption resulting in a lower cost per km.
Light Weight but Technically Superior
Reduce Cost & Increased Payloads
Made from a one piece carbon steel shell (not 2 pieces welded together)
---
IDENTIFICATION : 285 x 10 Stud Centrifused
---
DIMENSION GUIDE :
PCD
(A)

BRAKE SIZE
(B x C)
DRUM PILOT
(D)
DRUM HEIGHT
(E)
MOUNT HOLE
(F)
HOLES


11.25"
(285mm)


16.5" x 7"
(419mm x 178mm)


8.88"
(226mm)


10.41"
(264mm)


0.94"
(23.8mm)

10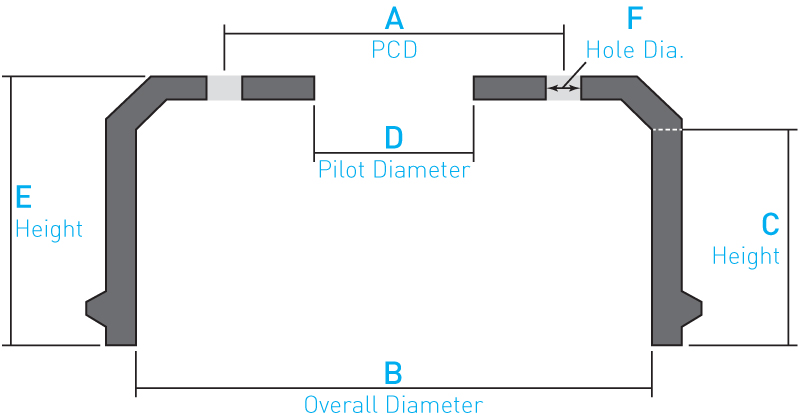 ---
Brake Drum Light Weight, 285mm PCD / 16.5" x 7" - 285 x 10 Stud Centrifused
Product Code: AP0888
Availability: In Stock
$260.70

$220.00

Ex Tax: $200.00