PART NO : AB8313
​
---
The D-2 governor controls the pressure in the air system. The compressor runs continuously while the engine is running, so the D-2 governor activates the compressor's unloader mechanism when system pressure reaches the governor's cut-out pressure. It deactivates the unloaders once system pressure has dropped to the governor's cut-in pressure. While unloaded, the compressor simply pumps air from one cylinder to the other rather than send it to the tank. Includes gasket.
---
MODEL:
D-2
---
PRESSURE RANGE:
Adjustable from 105-125 psi
---
PORTS:
1/8" NPT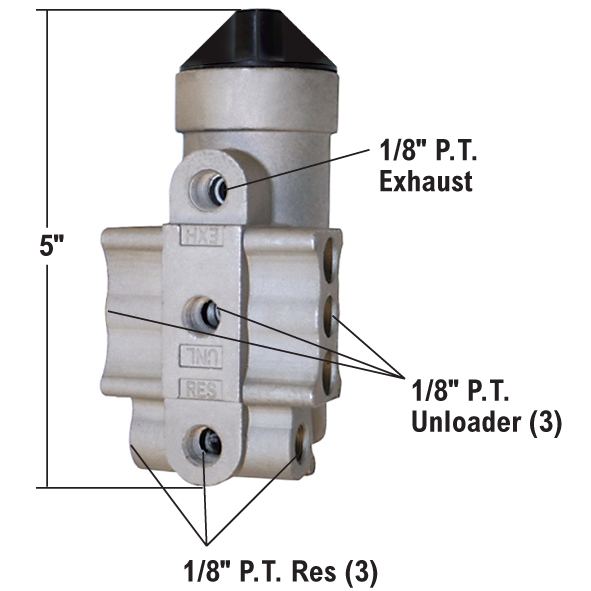 ---
CROSS REFERENCES:
284358, 284358R, 102178, 102178X, 108818, 227435, 275491, 275491X, 275707, 275707X, 18537, KN18500X, KN18530, KN18537, VHD18537.
This valve is a suitable replacement for the part numbers listed. Some changes in air line plumbing may be required.
D-2 Governor Valve
Product Code: AB8313
Availability: In Stock
$39.05

$28.60

Ex Tax: $26.00