PART NO : 27H-680

---


BATTERIES BUILT TO WORK HARD!
The Delkor 27H680 is a Group 27 sealed maintenance free starting battery. The Superior construction qualities include the latest PowerFrame plate technology which provides significant improvements in strength, performance and life span. The unrivalled quality of Delkor has seen their Korean manufacturing facility awarded 1st place in the coveted Korean Excellence In Manufacturing Award for 11 consecutive years (2006-2016).
The Delkor 27H680 is designed to provide years of reliable, trouble free and maintenance free starting for a wide variety of applications including light commercial vehicles, farming and agricultural equipment, 4x4, passenger cars and earthmoving equipment.
---
FEATURES:
Patented PowerFrame plate construction
Unique high density active material on plates
Built in hydrometer
Heat sealed leak proof cover
Patented liquid & gas separators to prevent electrolyte loss
Flame arrestors on vents
Low resistance envelope separators
High strength polypropylene case
---
APPLICATIONS:
Agricultural machinery
Earth Moving Equipment
Light commercial equipment
Passenger cars
4x4
---
​TECHNICAL SPECIFICATIONS:
Battery Type: Sealed Maintenance Free
Voltage: 12 Volt
Capacity (20hr): 90Ah
Cold Cranking Amps -18°C, SAE: 680A
Reserve Capacity: 160 minutes
Overall Dimensions: L 306 x W 173 x H 225mm
Nominal Weight: 21 kg
Container Material / Colour: Polypropylene / Black
Lid Type / Colour: Sealed / Black
Plate Type: PowerFrame
Separator Type: Low resistant Microporous Envelope
Assembly Layout: 1 (LH Positive)
Terminal Type: SAE
Case Size: BCI Group 27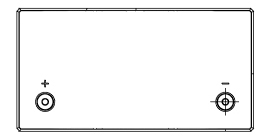 ---
PowerFrame® Grid Technology


POWERFRAME GRID TECHNOLOGY VS. OTHER GRIDS
Our batteries are not built with just any grid, but a PowerFrame Grid. PowerFrame Grids are made by rolling metal into strips that are then stamped into the grid shape. This patented process results in a strong frame that helps batteries resist corrosion, and provides strength even under extreme conditions. So make sure your battery has the PowerFrame logo on the outside, for true strength on the inside.
KEY BENEFITS
Designed for Reliable Durability: PowerFrame patented grid technology is reliable and built to last. It's nearly three* times more corrosion-resistant, making it more durable than other grid designs.
Patterned for Power & Performance: PowerFrame grid technology pattern is optimized for full grid utilization, providing more than 60%* superior electrical flow for better connectivity.
Environmentally Responsible: PowerFrame grid technology manufacturing process is environmentally responsible, using 20% less energy and producing 20% fewer greenhouse gases than other manufacturing methods.
Make sure you have the PowerFrame logo on the outside, for True Strength on the inside.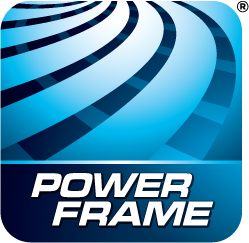 *Based on comparison to other grid designs in real world fleet testing.
---
N70ZZMF, S75D31R, N70ZZB, MF 95D31R, UMF135D31R, N70ZZX MF
12 Volt Heavy Duty, Maintenance Free Battery - Delkor 27H-680
Brand: Delkor
Product Code: 27H-680
Availability: In Stock
$247.50

$221.10

Ex Tax: $201.00