Narva LED Strobe Utility Bars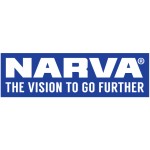 Designed and assembled in Australia, the Narva Mining/Utility bar range is made for the toughest of environments whether that be for council, utility companies or the harsh mining environment of Australia.

Manufactured from extruded aluminium and black anodised with all stainless steel hardware and fittings, the two piece design is fully serviceable allowing access to the internal wiring harness to service existing or add new components to the bar. All bars are fitted standard with a 4m harness made using PVC tube. A nylon corrugated harness is available as an optional accessory. All bars have the further options of conventional or broadband reversing alarms and L.E.D work lamps including the unique 'Mini Senator' work lamps.
'Mini Senator' has an independent switch, handle and a swivel bracket for field adjustment without the need for tools. All bars feature multi-voltage components including the Model 38 rear stop/tail and indicator lamps and Model 14 lamp utilised as a supplementary multi-voltage reverse.

Bars are only catalogued in 1.2m lengths however 1.5m and 1.8m lengths are available as special builds and can be constructed to order on request.

Upgraded for 2019 are the rear combination lamps now with a clear lens which has been designed for even better water and dust resistance, ideal for the tough conditions these bars face.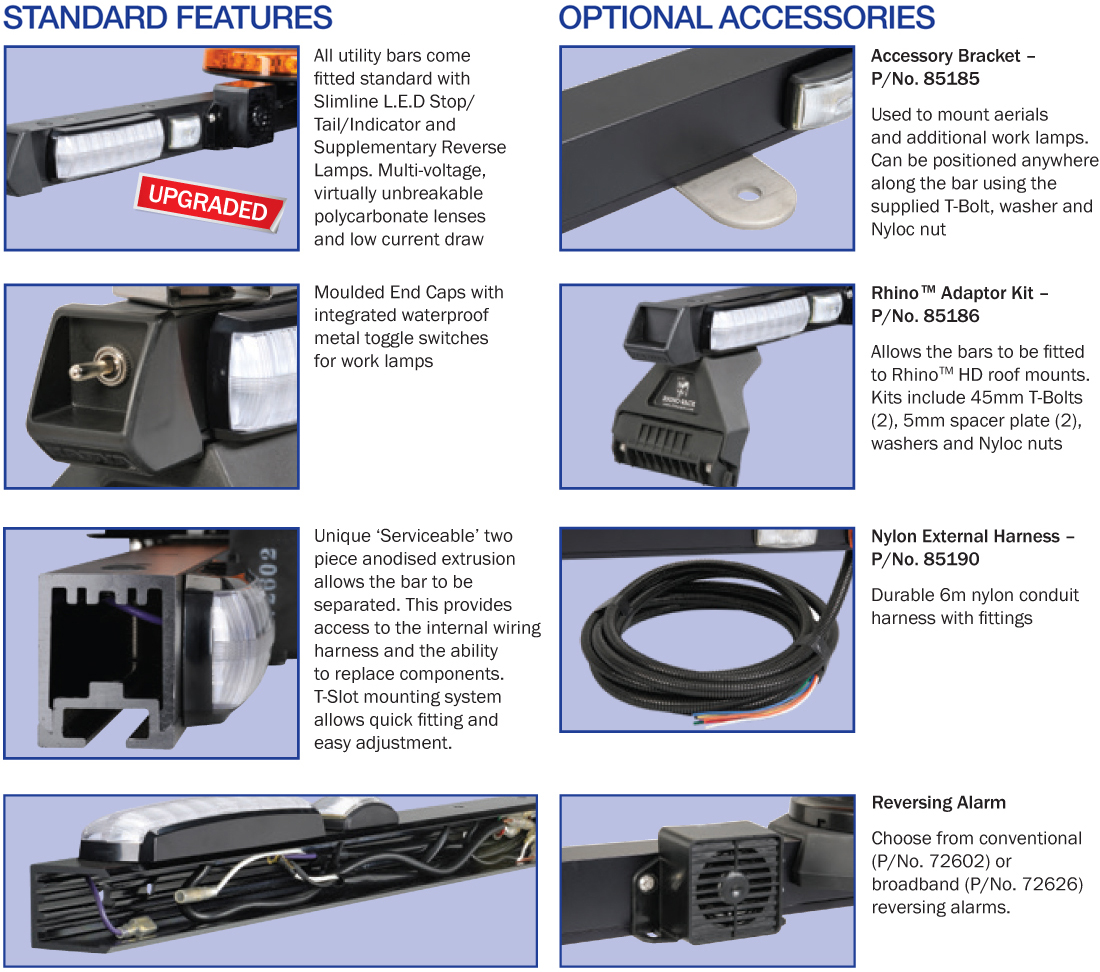 ---
Showing 1 to 14 of 14 (1 Pages)