Shocker Straps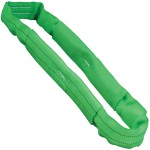 To measure shock strap length the strap must be pressed down onto a flat surface with a steel ruler or similar.
Measure end to end giving you the "B" dimension.
Measure inside to inside giving you the "A" dimension.
The purpose of this table is to assist operators where a part number or tagging is non existent.
All dimensions are +3mm. Shock absorber strap application is determined by the extended and compressed Iengths of the shock absorber.
| | | | | |
| --- | --- | --- | --- | --- |
| PART NO. | DESCRIPTION | "A" | "B" | TYPE |
| SP7277 | Suit York Duratrac / CS9 | 470mm | 450mm | Webb |
| SP0292G​ | BPW Shocker Strap | 491mm | 471mm | Fibre |
| SP7190 | Suit ROR FL9000 / FL11000 Suspension | 505mm | 485mm | Webb |
| SP7187 | Suit CS9 | 510mm | 490mm | Webb |
| SU6244 | Stefair | 515mm | 495mm | Webb |
| SP0242G | BPW Shocker Strap | 525mm | 500mm | Fibre |
| SP0310G | BPW Shocker Strap | 535mm | 515mm | Fibre |
| SU6246 | Euro 2 Over Slung | 535mm | 515mm | Webb |
| SP0217G | BPW Shocker Strap | 540mm | 520mm | Fibre |
| SU6245 | Euro 2 Under Slung | 545mm | 525mm | Webb |
| SP0291G | BPW Shocker Strap | 545mm | 525mm | Fibre |
| SP6805 | Suit York FB 150 / 300 / 370 | 580mm | 560mm | Webb |
| SP7188 | Suit York FB 400 / 190 | 660mm | 640mm | - |
| SP7152 | Suit York FB / VRH | 690mm | 670mm | Webb |
| SP0307 | Fluro Green Shocker Strap | 700mm | 680mm | Webb |
| SP0309G | BPW Shocker Strap | 820mm | 795mm | Fibre |
| SP0380G | BPW Shocker Strap | 870mm | 850mm | Fibre |
---
Showing 1 to 6 of 6 (1 Pages)