Right Weigh Load Scales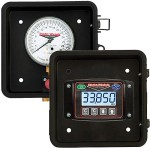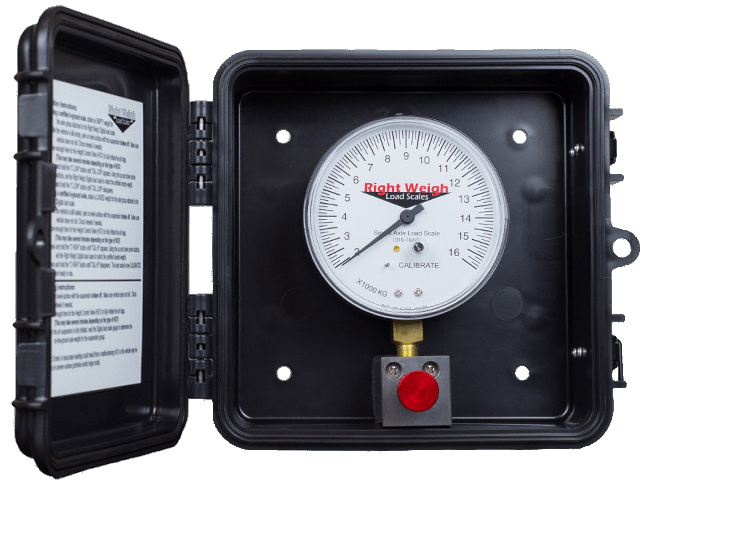 Right Weigh's exterior mechanical load scales are a perfect option for those that need to monitor their load weights and adhere to legal standards. Easy to install and calibrate, these exterior mechanical load scales can be mounted to trailers or trucks, ensuring that you always have the information you need.
---

Simple & effective way to ensure that your vehicle is adhering to legal weight requirements? Designed to easily mount onto the truck dash panel, Right Weigh's interior mechanical load scales can monitor air suspension single or tandem axle groups by a single height control valve.

---

Right Weigh's exterior digital load scales allow you to easily check your vehicle's on-the-ground weight, either through the easy-to-read LCD display or by seamlessly connecting your system to the smartphone app via Bluetooth. With optional PIN code protection and warnings for exceeding maximum weight regulations, you're ready to hit the road.

---

The Right Weigh interior digital load scale is our most versatile gauge, coming with up to four air inputs that can monitor up to four separate axle groups. With options including a PIN lockout code, multiple languages, simple touchscreen inputs and an adjustable backlight, the interior digital load scale is the perfect way to maintain safe weights while adhering to legal requirements.
---
Right Weigh Load Scale Guide
PART
NUNBER
EXT GAUGE
TYPE
HCV
APPLIC.
AXLES
BLUETOOTH
SUSP.
TONNE
NOTE
310-16KG-PP
ANALOGUE
SINGLE
DRIVE OR
TRAILER
SINGLE
NO
AIR
16
-
SP0335
ANALOGUE
SINGLE
DRIVE OR
TRAILER
TANDEM
NO
AIR
25
-
SP0331
ANALOGUE
SINGLE
DRIVE OR
TRAILER
TRI
NO
AIR
30
-
SP0333
ANALOGUE
SINGLE
TRAILER
TRI
NO
BPW D36
ONLY
30
SUIT D36 BAG
ONLY
310-16KG-M3
ANALOGUE
TWIN
DRIVE OR
TRAILER
SINGLE
NO
AIR
16
-
SP0332
ANALOGUE

TWIN

DRIVE OR
TRAILER
TANDEM
NO
AIR
25
-
310-30KG-M3
ANALOGUE

TWIN

DRIVE OR
TRAILER
TRI
NO
AIR
30
-
B310-30KG-M
ANALOGUE

TWIN

TRAILER

TRI

NO
BPW D36
ONLY
30
SUIT D36 BAG
ONLY
SP0354
DIGITAL


BLUETOOTH

SINGLE
DRIVE OR
TRAILER
SINGLE TANDEM
OR TRI
YES
AIR
30
-
SP0355
DIGITAL
BLUETOOTH
TWIN
DRIVE OR
TRAILER
SINGLE TANDEM
OR TRI
YES
AIR
30
-
201-EBT-10
DIGITAL
BLUETOOTH
NIL

TRAILER

SINGLE
YES
MECH
SPRING
10
C/W SENSOR
KIT
SP0356
DIGITAL


BLUETOOTH

NIL

TRAILER

TANDEM
YES
MECH
SPRING
20
C/W SENSOR
KIT
201-EBT-30
DIGITAL


BLUETOOTH

NIL

TRAILER
TRI
YES
MECH
SPRING
30
C/W SENSOR
KIT
---
---
Showing 1 to 17 of 17 (1 Pages)