NTA Fittings - Brass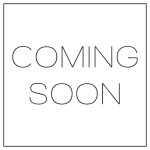 NTA AIRBRAKE FITTINGS ARE MANUFACTURED SPECIFICALLY FOR USE IN TRUCK AND TRAILER AIR BRAKING SYSTEMS. THESE EASY TO ASSEMBLE FITTINGS CAN ALSO BE USED IN SECONDARY AIR SYSTEMS WHERE D.O.T APPROVED FITTINGS ARE REQUIRED.
---
Advantages of the NTA system is it is easy to assemble with no tube preparation or bending required. NTA Airbrake Fittings have a built in tube support and can be assembled and disassembled many times.
These fittings are designed specifically for use in Truck and Trailer air braking systems except where temperatures exceed 100 degrees celcius or where battery acid can drip on to the tubing. Working pressure is up to 150PSI. Airbrake Fittings meet the functional requirements of the SAE automotive fitting standards: SAE J246 and SAE J1131. Use with SAE Type A and B Nylon Airbrake Tubing.Airbrake Fittings are manufactured to meet D.O.T FMVSS 571.106 airbrake specifications.
---
There are no products to list in this category.