127mm Tow Ball Coupling Parts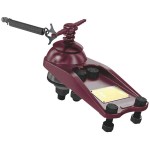 FEATURES
The coupling is chatter free.Chatter elimination is essential to avoid vehicle "snaking and fatigue".
22.5º Oscillation from centre in any direction from vertical centre line.
Hood and ball bearing surfaces are manufactured on our CNC computer lathes controlling the machining process to hundredths of a millimetre tolerance.
Wash ground locating ring which welds to the truck tow bar & locates on a spigot machined on the ball base, relieving shear load on the main bolt.
Main bolt is manufactured from material used in trailer king pins. Ringfeder bolts etc tested to ADR 62-01.
Ball is machined and heat treated, allowing for longer life and closer fitting.
---
RATINGS
Suitable for applications requiring D Value up to 100KN with static vertical load of 29.5 and V Value of 43KN
---
SIZE GUIDE
Length: 424mm
Width: 168mm
Height: 295mm
Ball Dia: 127mm
Weight: 24kgs
---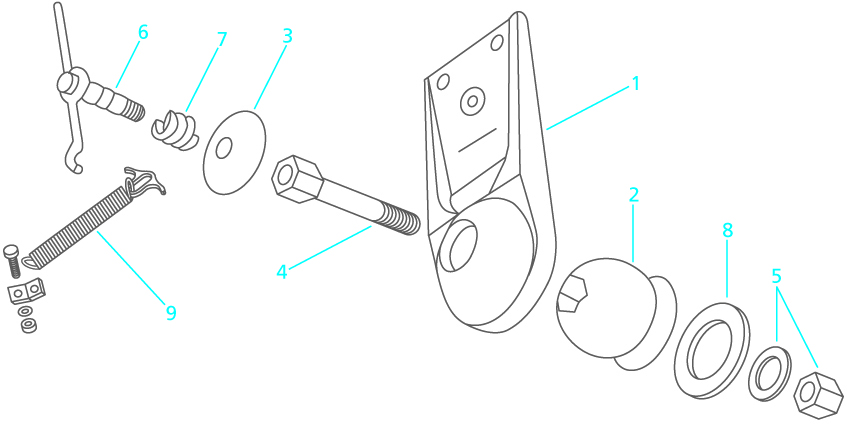 | | | | | | | |
| --- | --- | --- | --- | --- | --- | --- |
| ITEM | PART NO. | DESCRIPTION | | ITEM | PART NO. | DESCRIPTION |
| 1 | TC9510 | Hood - Weldable Steel | | 8 | TC9517 | Locating Ring |
| 2 | TC9511 | Ball - Cast Iron | | 9 | TC9518 | Retaining Spring Assy. |
| 3 | TC9512 | Domed Cap with Greaser | | - | TC9501 | Bartlett Ball Mounting Plate - 40mm |
| 4 | TC9513 | Main Bolt | | - | TC9502 | Bartlett Hood Mounting Plate - 32mm |
| 5 | TC0514 | Locking Nut & Washer | | - | TC0506 | Retainer Kit for 16mm Safty Chain - Truck |
| 6 | TC9515 | Clamping Bolt with Handle | | - | TC0507 | Retainer Kit for 16mm Safty Chain - Trailer |
| 7 | TC9516 | Compression Spring | | - | TC0542 | Retainer Kit for 19mm Safty Chain - Truck |
| | | | | - | TC0543 | Retainer Kit for 19mm Safty Chain - Trailer |
---
Showing 1 to 17 of 17 (1 Pages)