PART NO : TT0539


---
D-RATING :
190kN
---
FEATURES:
Holland Turntables Are Practice Proven Quality Products
Developed Exclusively For Installation In Vehicle Trailers Primemover Applications
Full Raceway Compliment Of Loadsharing Bearing Balls
2 Labyrinth Upper Seal And Rubber Insert Bottom Seal–Holds Lubricant In Place And Prevents Ingress Of Contaminants
3 - 14 mm Thick Top And Bottom Flanges For Superior Strength And Added Rigidity
Full raceway compliment of load sharing bearing balls.
Labyrinth upper seal and rubber insert bottom seal holds lubricant in place and prevents ingress of contaminants.
14mm thick top and bottom flanges for superior strength and added rigidity.
6 grease nipples per row of bearing balls.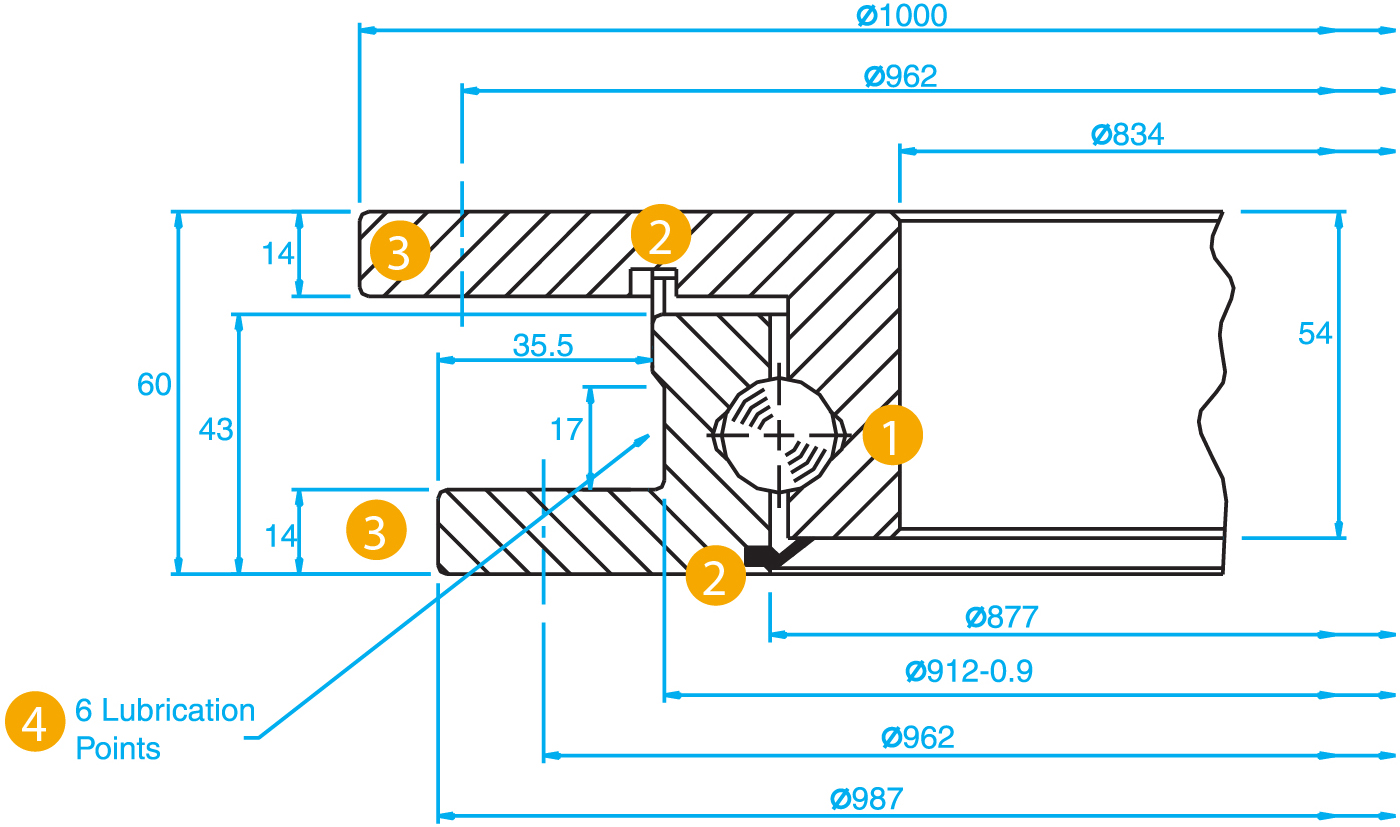 ---
SR601000
SAF Low Profile Ballrace - 1000mm X 60mm High
Brand: SAF Holland
Product Code: TT0539
Availability: In Stock
$3,157.00

Ex Tax: $2,870.00