Sideguard Lateral Protection System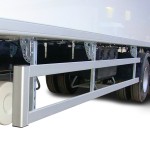 Call (03) 9280 9252 to enquire.
---
The SCTEG Underrun protection system has been designed to offer effective protection to vulnerable road users such as pedestrians & cyclists by removing many opportunities for accidental access into the wheel space of trucks and trailers, and can also provide aerodynamic benefits.
The system is extremely robust, with its durable hot dipped galvanized legs and anodized aluminium rail. They offers a practical and affordable solution to the body building and repair industry.
The Bolt Up Design allow for easy installation to most truck makes and models, and trailers.
Is an extremely cost effective lateral protection system that complies with current ECE-R73 regulations when fitted correctly. All components can be bought individually or in kit form, making the ordering process simple.
---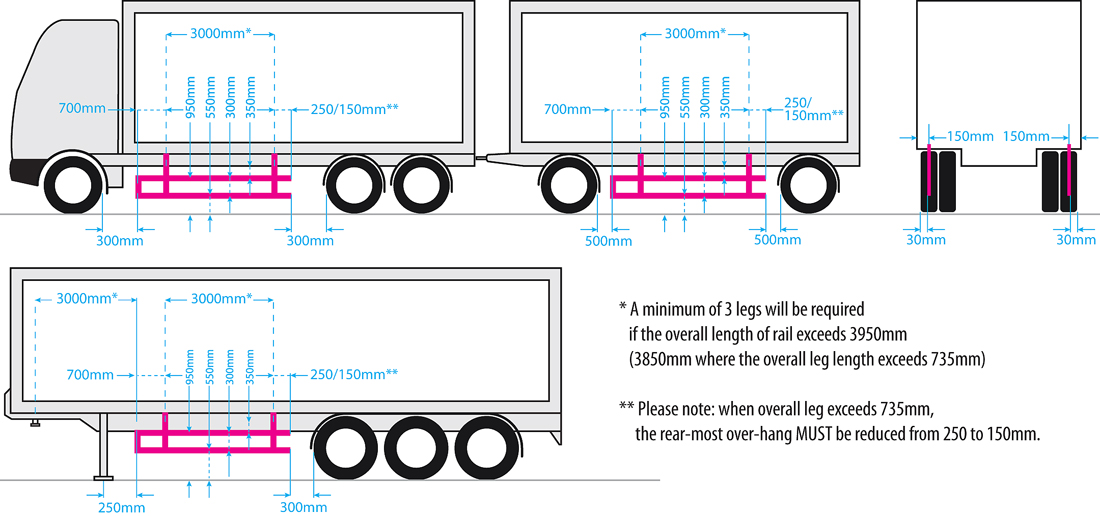 ---
CV5706KIT RIGID BODY KIT - 3500mm
| | |
| --- | --- |
| QTY | DESCRIPTION |
| 4 | CV5701 - Plastic End Cap For Side Rail 100x30mm |
| 4 | CV5702 - Plastic End Cap For Corner Elements |
| 2 | CV5703 - Side Rail Bracket Zinc Plated Steel |
| 2 | CV5704 - Corner Element Aluminium |
| 4 | CV5706 - Underrum Side Guard Rail - 3500mm |
---
CV5705KIT TRAILER BODY KIT - 6500mm
| | |
| --- | --- |
| QTY | DESCRIPTION |
| 4 | CV5701 - Plastic End Cap For Side Rail 100x30mm |
| 4 | CV5702 - Plastic End Cap For Corner Elements |
| 4 | CV5703 - Side Rail Bracket Zinc Plated Steel |
| 2 | CV5704 - Corner Element Aluminium |
| 4 | CV5705 - Underrum Side Guard Rail - 6500mm |
---
Showing 1 to 8 of 8 (1 Pages)