PART NO : AB8471
​
---
Generally used to protect air brake reservoirs from being depleted by the failure of other air accessory items.
---
MODEL:
Suits Sealco Pressure Protection
---
INLET PORT:
3/8" NPT
---
OUTLET PORT:
3/8" NPT
---
CLOSING PRESSURE:
70PSI
---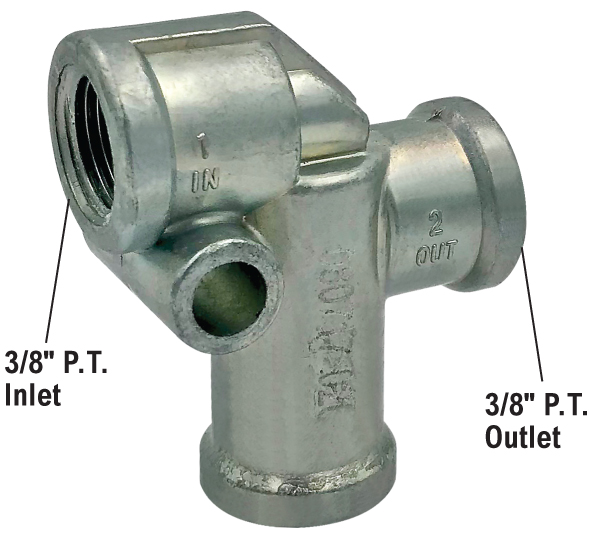 ---
CROSS REFERENCES:
140270, 680-140270, ESL140270, RSL140270, SEA140270, TWD140270, 55140270, SA140270, E-SL140270, SLC140270, GTA-140270, GTA140270, SEA140270, N15759DG, TWD110470, S-19351, S19351, TV140270TEC, TV140270, TDARSL140270, TDA RSL140270.
A cross reference listing means that this valve is a suitable replacement for the part numbers listed. Some changes in air line plumbing may be required.
PPV Pressure Protection Valve - Sealco 140270
Brand: SCTEG Parts
Product Code: AB8471
Availability: In Stock
$61.60

$55.00

Ex Tax: $50.00